We've all been there: the bars have closed and you're starting to head home, when suddenly your stomach reminds you that the pad thai you had six hours ago is not enough to keep it happy until breakfast. So you need to get some quick food, but where?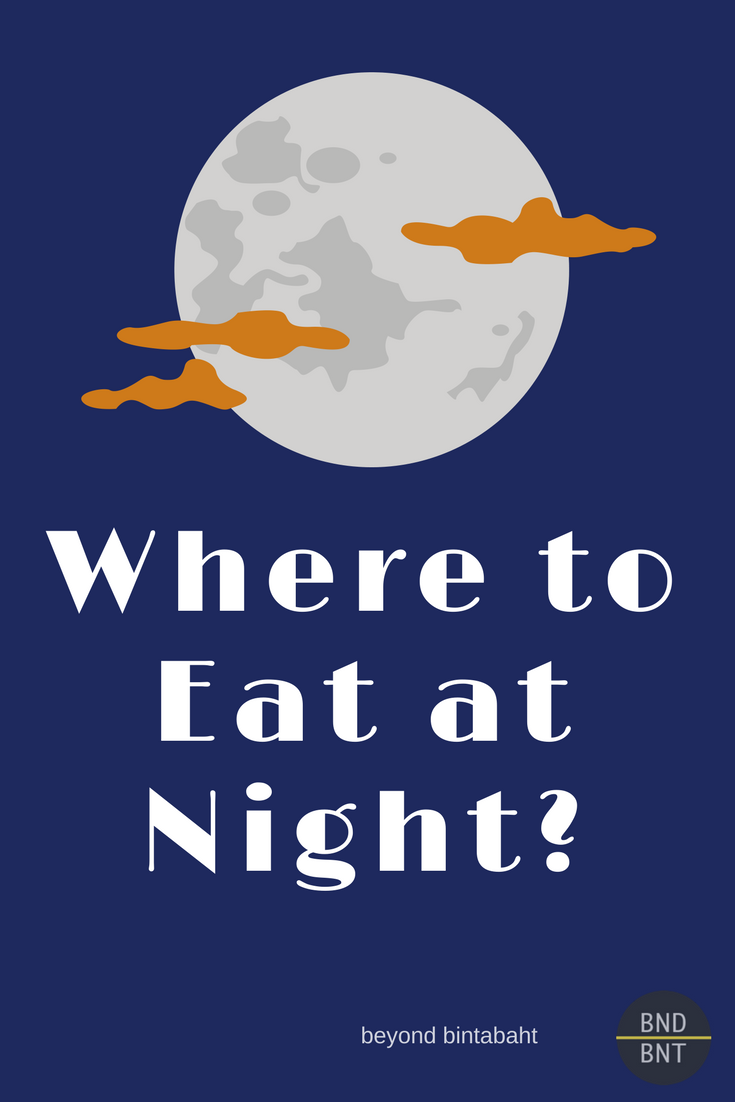 Fortunately, I've tested enough of Hua Hin's late-night food joints to give my educated opinion. In no particular order, here are my top picks for late-night dining:
BintaBurger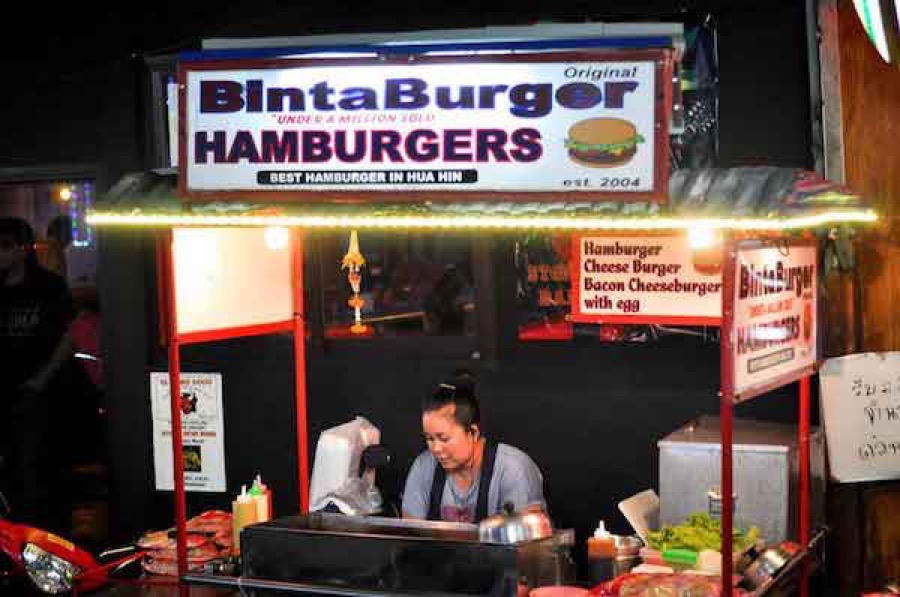 I've already mentioned this before, but it's worth repeating. Tasty, simple burgers for the hungry party-goer served from this little cart. Better than McD or BK. Order the bacon cheeseburger with egg for extra hangover prevention. Mmmm-mm!
Location: Soi Bintabaht
Open: Opens at around 8:30PM, open until "late".
ข้าวต้มโฟนลิงค์ / PhoneLink Congee
If you want something a bit more Thai than the burgers, this night restaurant on the main road is an excellent choice. While they serve many Thai dishes, like stir fries, they are famous for their rice congee: a type of thin porridge, often served with salted eggs. Definitely try that combo if you find your way here.
Location: Phet Kasem Road, opposite of Shell, near Soi 47
Open: From 5PM to 4AM.
ครัวกุ๊กโต๋ / Khraw Kuk To
This restaurant doesn't have any English name, but the Thai name means Kuk To's Kitchen. People call it simply Kuk To, or "Kuk To Bo Fai" since it is in the Bo Fai area. They serve various curries, such as the famous massaman, all night. The staff doesn't speak much English, but you can just point at the food bowls on display to choose what you want. The foods here are tuned for Thai tastes, and thus, tend to be quite spicy. Popular with locals on a night out.
Top pick: massaman curry, with rice. Simple, tasty and cheap.
Location: Soi 6, between the bars Rasta and Seven Something.
Open: From 6PM until late
And there's more!
The above is by no means an exhaustive list, of course. If you just walk around a bit in the nighttime, especially along the main road and inside the town center, you'll find many stalls selling soups, chicken, satays and whatnot. And of course, McDonalds and Burger King in the town center are open 24⁄7.
---
See also