Until now, Hua Hin International Airport has been quiet. With no scheduled flights, the airport has mostly been used for pilot training and for some private aviation. This is about to change, all thanks to Air Asia, the premier low-cost airline in Asia: starting from 18th May 2018, Kuala Lumpur, Malaysia to Hua Hin route will be officially opened.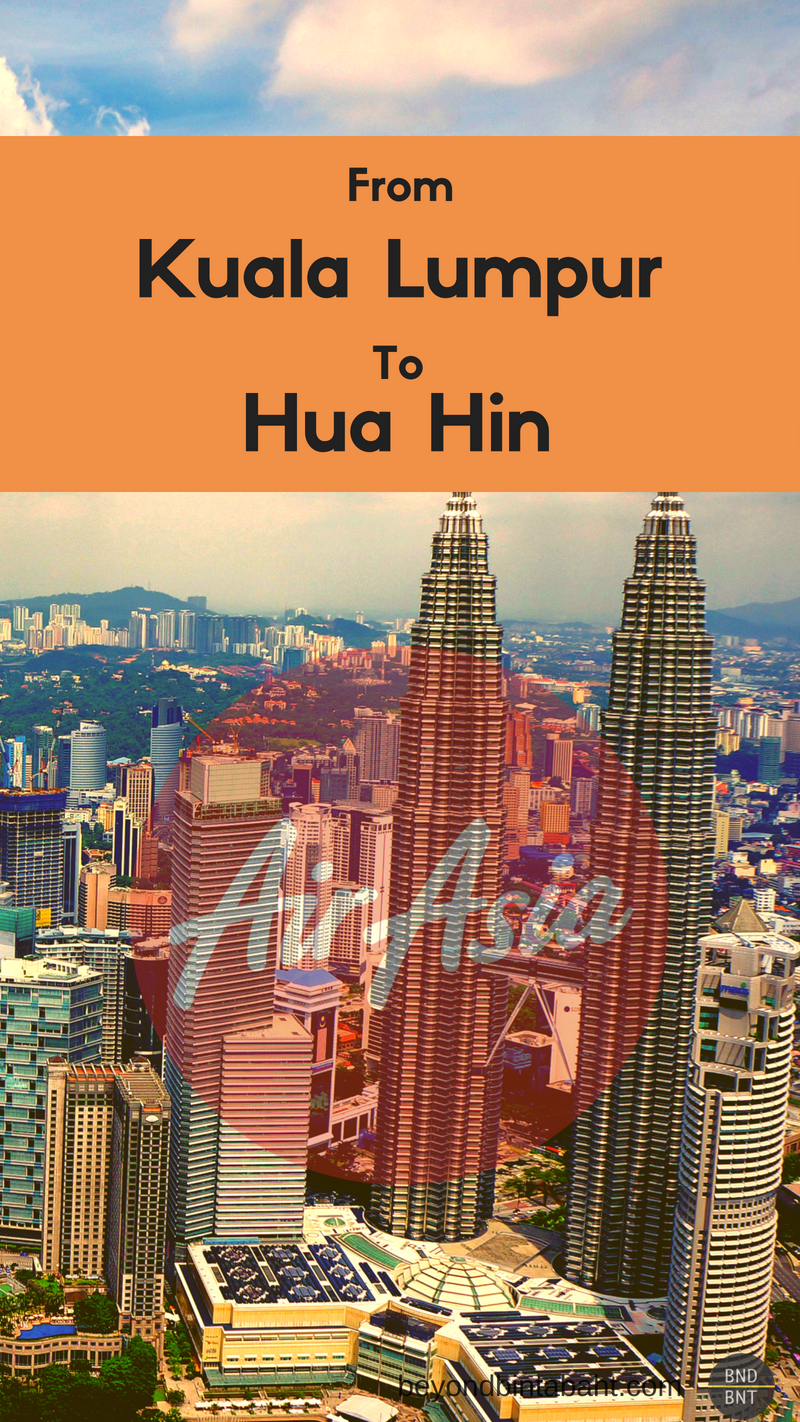 The route will be served by one flight in both directions every Monday, Wednesday, Friday and Sunday. The plane will depart from Kuala Lumpur on 10 am (local time) and lands at Hua Hin on 11 am. After half an hour, the plane will turn back to Kuala Lumpur on 11:30 am, where it will land around 14:35 pm. The fares will be around the 3000 baht mark. (Source: AirAsia official site).
Undoubtedly, this will mean more Malaysian tourists visiting Hua Hin, especially during weekends. This can be a good thing or a bad thing - your mileage may vary.
And this works the other way too, of course. If you're planning to explore more of South-East Asia after visiting Hua Hin, this new route saves you the bus ride back to Bangkok and allows you to fly straight to one of Asia's biggest cities.
How is Air Asia?
Personally, I've only flown Air Asia once in 2016. This was a domestic flight from Bangkok to Chiang Mai in northern Thailand, but I believe their international flights aren't that much different.
As is usual with low-cost airlines, Air Asia's normal flight fare only includes the flight plus carry-on baggage. If you need anything else, such as a meal or you need to check in some of your luggage, expect to pay extra. It is best to book these things online, before departure to save some money.
Skytrax rates Air Asia as a 3-star airline overall, and as the world's best low-cost airline. I tend to agree - I found their economy class quite comfortable, with just enough legroom for a two-hour flight, customer service friendly and the overall process from booking to check-in to landing smooth. Great value for money. Since I only had a two-hour flight, I didn't test their in-flight meals although they look tasty. I'm not entirely convinced that they actually are - airline food is rarely a culinary delight.
Overall, if you ever need to fly around Asia, give Air Asia a try.
---
See also